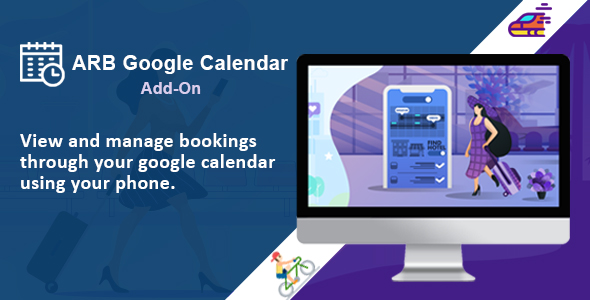 Important: This plugin is an add-on that requires the ARB | Appointment Reservation and Booking Plugin for WooCommerce installed and activated.
This plugin is to sync all your booking orders from your website to your Google Calendar. The syncing is automated. That means, whenever a new booking order is paid, completed or confirmed, that booking order will be synced automatically to your Google Calendar. You'll be able to explore and manage the appointments straight up from your mobile using your Google Calendar app. Even you can email the user directly from your Google Calendar. No need to visit your WordPress admin panel to manage the booking orders.
Easily set up and use the ARB Google Calendar add-on with our detailed documentation.
Source