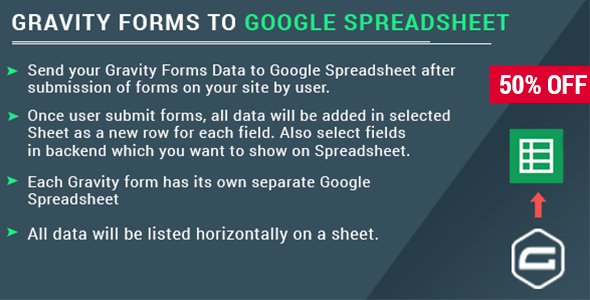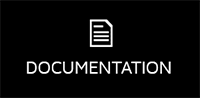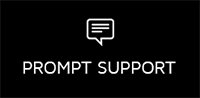 Gravity Forms with Google Sheets connector is a wordpress Add-on which helps you to send Gravity Forms data on Google Spreadsheet, once user submit the form. connect each gravity form with it's own Google Spreadsheet to manage data. You can link all Gravity forms to Google Spreadsheet
ADDON FEATURES
Send your Gravity Forms Data to Google Spreadsheet after submission of forms on your site by user.
Each Gravity form has its own separate Google Spreadsheet
Once user submit forms, all data will be added in selected Sheet as a new row for each field. Also select fields in backend which you want to show on Spreadsheet.
All data will be listed horizontally on a sheet.
SOME OTHER USEFUL GRAVITY FORMS ADD-ONS
Gravity Forms Address Google Autocomplete

Gravity Forms Restrict Dates Add-on

Gravity Forms with Google Cloud Printer

Gravity Forms Preview Submission Add-on

Changelogs

Version: 1.0.6
Date :  12/27/2018
Fixed - Authentication issue.
Fixed - settings saving issue.


Version: 1.0.5
Date :  11/26/2018
Added - Select any spreadsheet from drop-down
Added - Assign custom column names or use form field names for columns of spreadsheet.
Added - Enable/disable spreadsheet respective row should be updated on edit/update of gravityforms entries.
Added - Export spreadsheet to csv on one click
Added - Conditional logic for form data to be submitted to spreadsheet.


Version : 1.0
Date :  10/07/2017
initial release.

Source