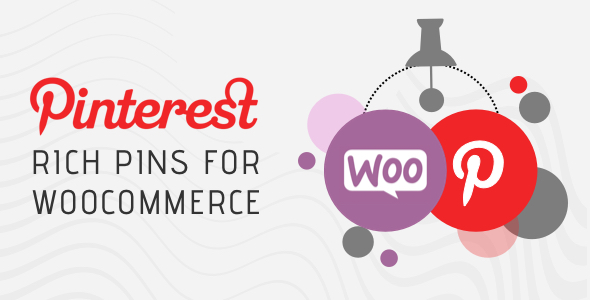 Description
Pinterest Rich Pins For Woo-commerce plugin is developed to add products to Pinterest from your woo-commerce store. Get the Pinterest account associated to your woo-commerce by authenticating your site.
Provision for administrator, to add products to Pinterest Rich Pins.
Features
Bulk Pin: Products can be queued for pinning in bulk. Select the desired product and the plugin will pin them one by one according to the schedule set. Number of images to pin per post can be set from one to all.
Queuing System: The Plugin queues images that are eligible for pinning in the queue and pin them separated by a fixed interval. That allows the pinning of unlimited number of images without any problem.
Auto-link pins to your products: All pins are directly hyper linked to your products, so once any Pinterest user clicks on the pin, it redirects him to your product on your site. The featured images will be uploaded by passing the Image URL with the product pin added.
Pin text and pin board: You can set a default pin text or a default pin board where all pins will be pinned, so you don't need to enter text every-time
Cron job : The Plugin can use the internal WordPress cron job and a dedicated cron job can be used as well. Pinterest says, that if instant multiple times request are been received the they will block your site for specific time and suppose you as a BOT. Our plugin handles this very well to disallow your site to the block listed by Pinterest. We have recommended to set the time interval to 1 minute.
Detailed action log : Automatically updated action log detailing each action done by the cron event.
Set Rich pin meta tags : When administrator submits his app on Pinterest, it will re-check the product by visiting the provided URL. At that time, it will check for relevant meta tags which should be added in the page. If "yoast seo" plugin is added and activated than it will add meta tags. We also provides option to over write the meta tags added by "yoast seo" plugin.
Source