What is PoppyScroll?
PoppyScroll is a non-intrusive, fully customizable and responsive content popup plugin that you can easily integrate in your WordPress website.
The main purpose of PoppyScroll is that it can be configured to only appear after a certain percent of the page has been scrolled. In that way, your visitors are really engaged with the content you define inside it.
PoppyScroll comes with 15 options to customize it so you can perfectly integrate it in your website.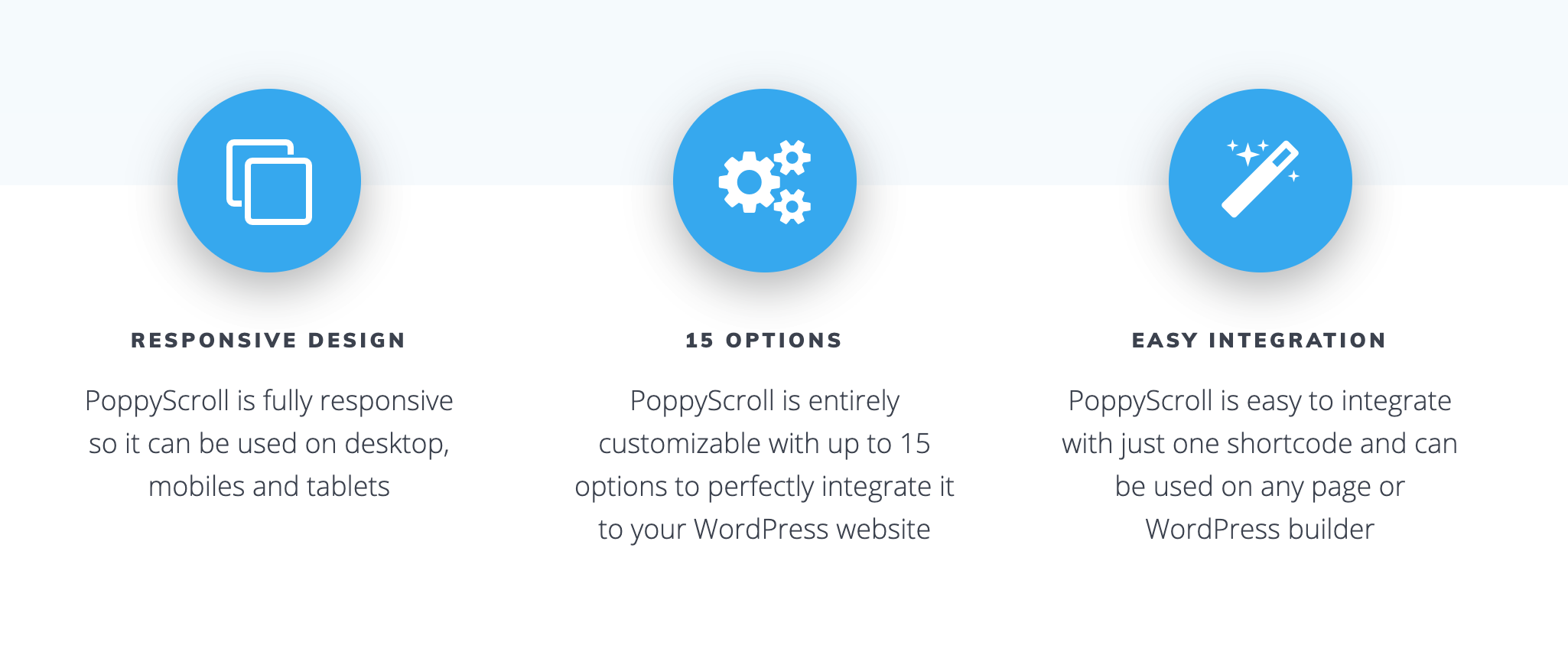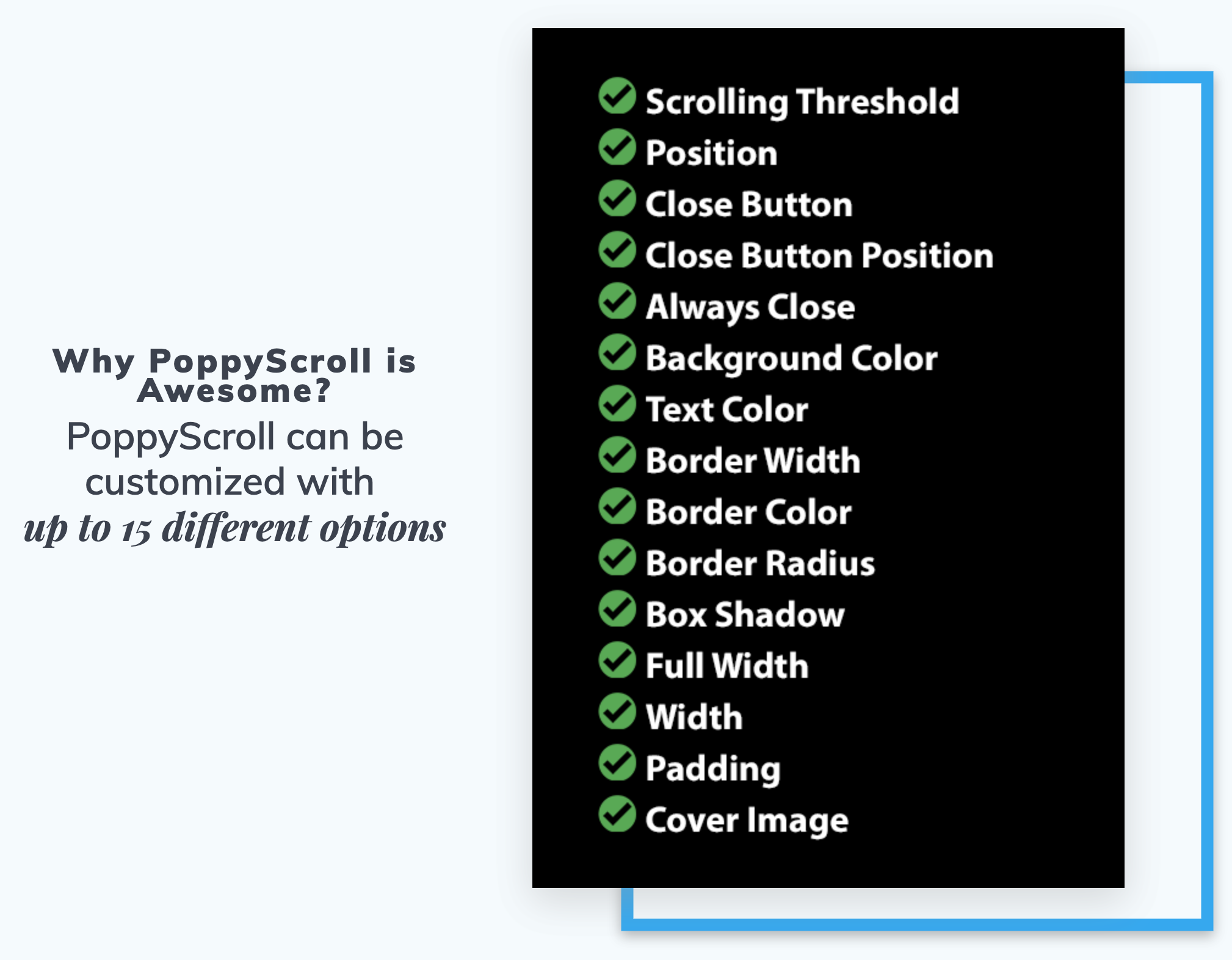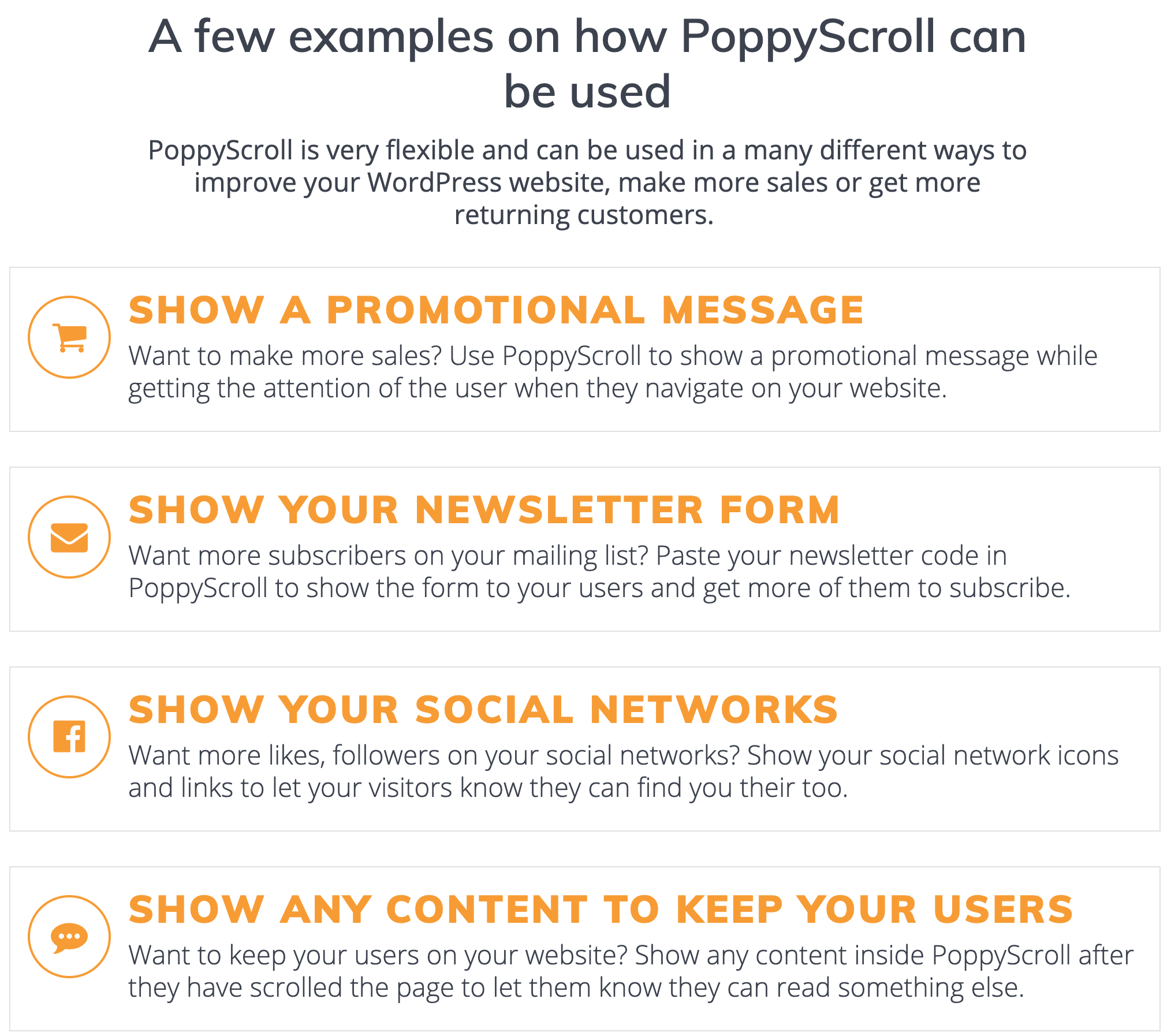 How can I use PoppyScroll on my Website?
PoppyScroll can be used in many different ways to improve your website or your users engagement. But here are a few ideas :
Show a special promotional message to inform your users to take action and purchase your products quickly
Paste your newsletter HTML code to increase your subscribers in your mailing list
Show your social media icons and links to get more followers
Display a video or any image
Engage your visitors to take any action once they have scrolled a certain percent of your page (for example, if they have read an article, you can show PoppyScroll to tell them to purchase your product)
What are the Main Features of PoppyScroll?
Show any HTML content in the popup
Display PoppyScroll always or only after the page has been scrolled of XX%
Choose the placement of the popup
Fully Responsive
15 Options to Customize it easily
Complete documentation, beginner friendly and easy to install
What if I have an issue?
I completely support this item and I assure you a reply within 24 hours if you have any issue with PoppyScroll. You can just send me a message via my CodeCanyon profile page and I will get back to you right away.


Source