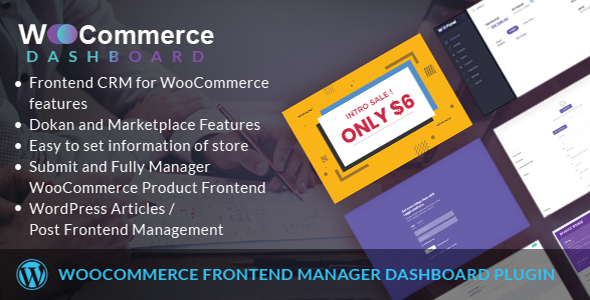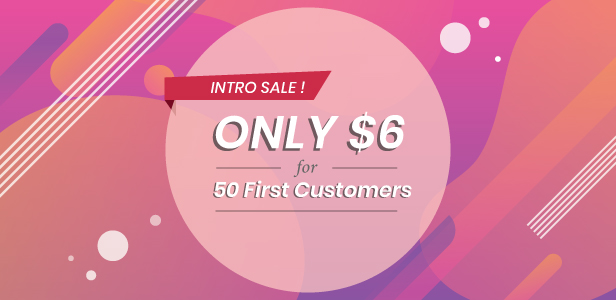 WooCommerce Frontend Dashboard Manager is an information board that combines multiple reports on one display screen, giving administrators a quick overview and many different information. With only one display screen, you can get analyses, visually tracks and displays key performance indicators (KPI), key data points and metrics to monitor the health of a department, business or specific process. WooCommerce Dashboard can be customize to meet the specific needs of your department or company. Moreover, administrators will have a better overview of the situation of their business and make a prediction based on the Dashboard. This product is exactly what you need if you want to increase your sales. Contact us to get more detail by email project@netbaseteam.com
WHY USE THIS PRODUCT – PRODUCT BENEFIT
Managing your website from the backend can be really difficult and time-consuming. That won't happen if you install the best WordPress user control panel plugin to use the frontend, everything will feel like a piece of butter smoothly and quickly! You and your users can perform all tasks from the administrator to the guest user's post, even without going to the end in any way.
With WooCommerce Frontend Dashboard Manager – an attractive webstore experience than with an efficient front-end dashboard:
Better user experience: The uploading and updating processes performed by vendors can be streamlined through the front panel for easier access. By adding them, you will end up with a smooth and hassle-free experience for everyone involved.
Management overview: The front panel's data tracking aspect will automatically bring relevant information to your business in front of you. This data tells you what is working with your site and what needs to be adjusted.
Reliable management reminders: To reduce stress and make your site run a little easier, automatic reporting is a special benefit of the dashboard site. Periodically webmasters can choose specific information to be sent to their emails periodically to stay on top of the most important parts of their site.
Completely customizable: The control panel is meant to be a personal tool for site managers and providers to enjoy, and therefore can be largely modified. When it comes to customer actions, webmasters can choose the rights of each vendor, allow them to limit or empower commercial activity as needed.
HOW IT WORKS FOR SHOP OWNER
But while strong back-end management is important, it can be cumbersome. Because of this, you must provide customers with a convenient front experience. It's simple with these steps:
1. Step 1 Install as a user guide.
2. Step 2 Management:
Dashboard: can manage all their store information
Products: view, delete, edit, change orders status
Articles: add new, view, edit, delete post, add and edit image
Orders: view all orders information
Coupons: add new, view, edit, delete coupons
Faqs: view, edit or delete any questions
Customers: view customer information order
Withdraw: view, manage withdraw
Setting: set information of store
3. Step 3. Go to front-end to view changes
MAIN FEATURE
1. WooCommerce Frontend Quickview Dashboard Panel You manage all their store information as my profile bar, total revenue and so on.
2. Submit and Fully Manager WooCommerce Product Frontend: You can manage plugin and extension from back-end to front-end as Frontend Price Matrix for WooCommerce (new), Frontend Color Swatches for WooCommerce (new) and so on.
3. Product: Customers can view and edit order invoice details, update order status and add private order notes. It can filter with date and status fields, simplify bulk order processing.
4. Frontend CRM for WooCommerce features: You can create and manage coupons easily and quickly, see all coupons are arranged in the smartest way.Besides, you can manage email, name, username, orders, totally spent, last order.
5. Dokan and Marketplace Features: You can search nearby store locations easily and add, edit store information (logos, store address, store information…).
6. WordPress Articles / Post Frontend Management: You can do some manipulation with the article as add new and edit, delete article/ post or filter to manage post and so on
7. Setting: Easy to set information of store such as name, logo, footer, and so on.
OTHER FEATURES
1. Can be used with any WordPress themes or WooCommerce themes: WooPanel icludes styling option which will help you to make WooPanel dashboard more look-alike your site appearance.
2. The Dashboard is 100% responsive: The Dashboard is 100% responsive so it can be viewed on iPhone, iPad, laptop, desktop and multiple devices anytime anywhereThe Dashboard is 100% responsive
3. Access the Dashboard: You can Access the Dashboard with a customized menu frontend.
4. The Dashboard layout: The Dashboard layout can be Full-Screen or Fit into the Shop layout.
5. The separate interface: Easy to manage and manipulate the separate interface.
6. Quick statistic of figures: Get a quick statistic of figures on total income, orders, products, users and so on
7. Nested Menu and Full Navigation Menu: They are the most important element one should pay attention when designing a website.
8. Detailed report: A detailed report on revenue, orders by day, month, year …
9. Display customer lists, products, orders: Display customer lists, products, orders according to criteria: newest, most bought, best selling and more.
WORDPRESS SOLUTION
Fully compatible with WordPress-WooCommerce most popular multivendor marketplace plugins:
WooCommerce Multivendor Marketplace
WooCommerce Product Vendors
Dokan Multivendor
WC Vendors
OTHER ITEMS
Netbase provides Template, Extensions and e-commerce solutions for open source: WordPress, Magento, Joomla Virtuemart. Other awesome items also come from Netbase Team:
Multistore marketplace Magento 2 marketplace theme integrated multi vendor solution packagesMagento printing theme
WordPress marketplace theme integrated WooCommerce
T-shirt printing store Ecommerce website with online designer
Magento amazon theme
Handmade marketplace WooCommerce WordPress theme
Magento premium online product designer extension
Thank you for reading. If you have any question please leave your feedback here project@cmsmart.net. And now, you can purchase this item in here: Check Out
Source