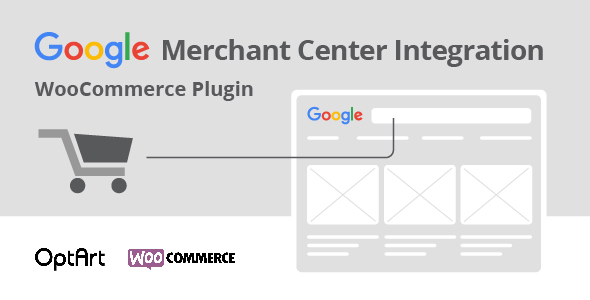 Support available in Polish and English!
Jestesmy polskim zespolem – zapraszamy do kontaktu/zglaszania problemów po polsku!

WooCommerce Google Merchant Center Integration plugin provides an integration with Google Merchant Center.
It creates XML feed files and sends it to Google's FTP server. Then, feed is processed and after that it is shown in products' list.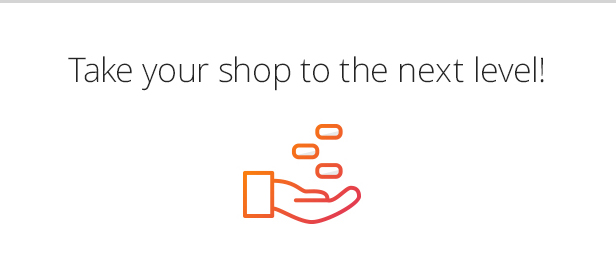 More customers will be able to find your product through Google search – it does increase your earnings!


After creating your Merchant Account and uploading product feed your products will be shown in Google search results.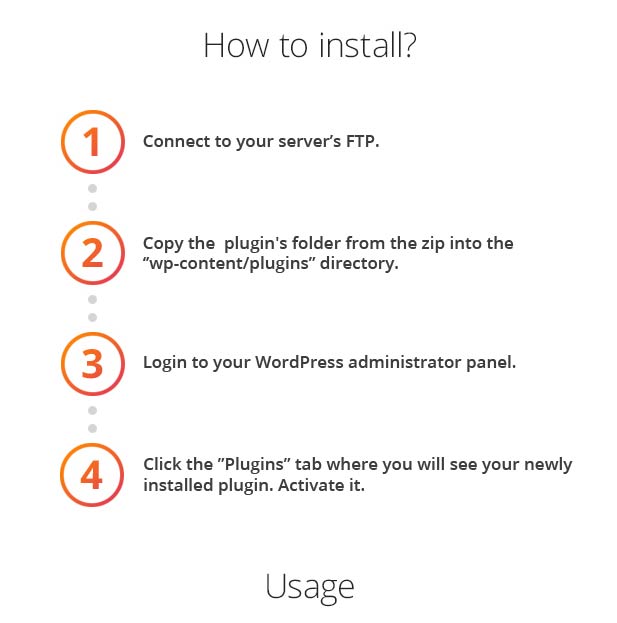 1. Register your shop on https://merchants.google.com. Then skip the URL verification process.
2. Using SFTP/FTP/GCS option in profile create your FTP account and reset password (you need to store it in secure place, because it is shown only once).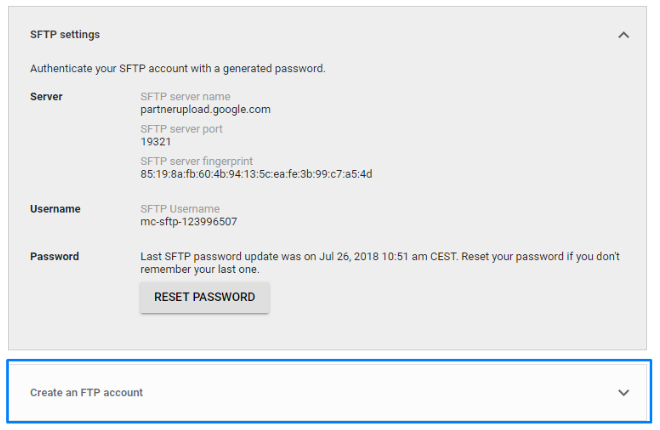 3. Copy FTP account credentials and place them on Google Merchant Center Integration plugin.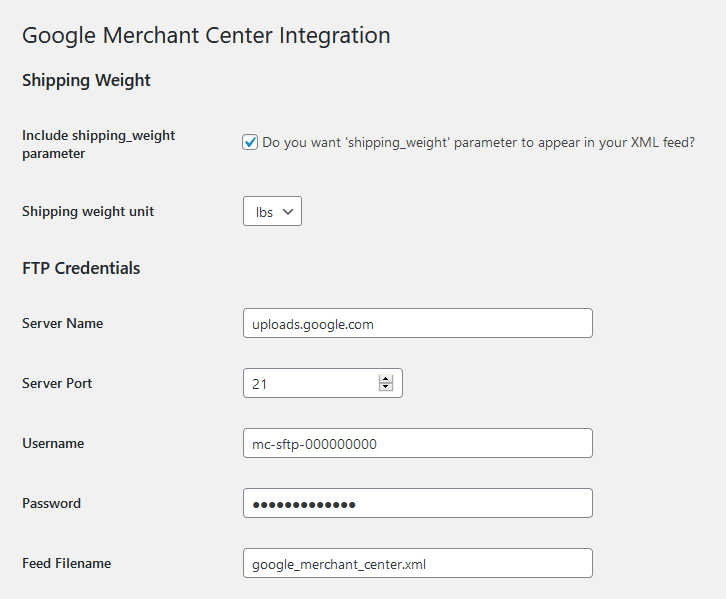 4. Register your product feed (Products-feeds-new primary feed). Then name your feed and choose an "upload" input method.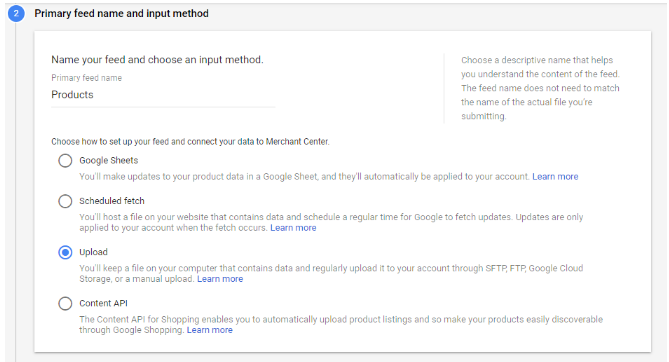 5. Enter the name of your feed file.

6. Go to Products > Categories subpage on your admin and you will see your WooCommerce categories. Choose a category and click "Edit". You should change "Google Merchant Center exclusion" option to "No" if you want products from that category to be included in XML feed. Choose suitable Google Merchant category then. You can also provide your own product category.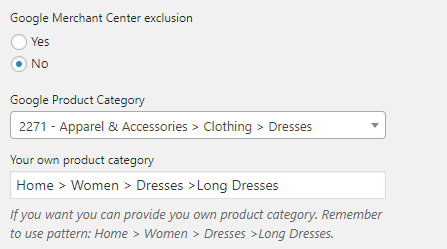 7. Alternatively you can choose a product on your store and provide data. For variable products, it is important to provide at least one of those: color, size, pattern, material, which should be names of attributes of product in WooCommerce.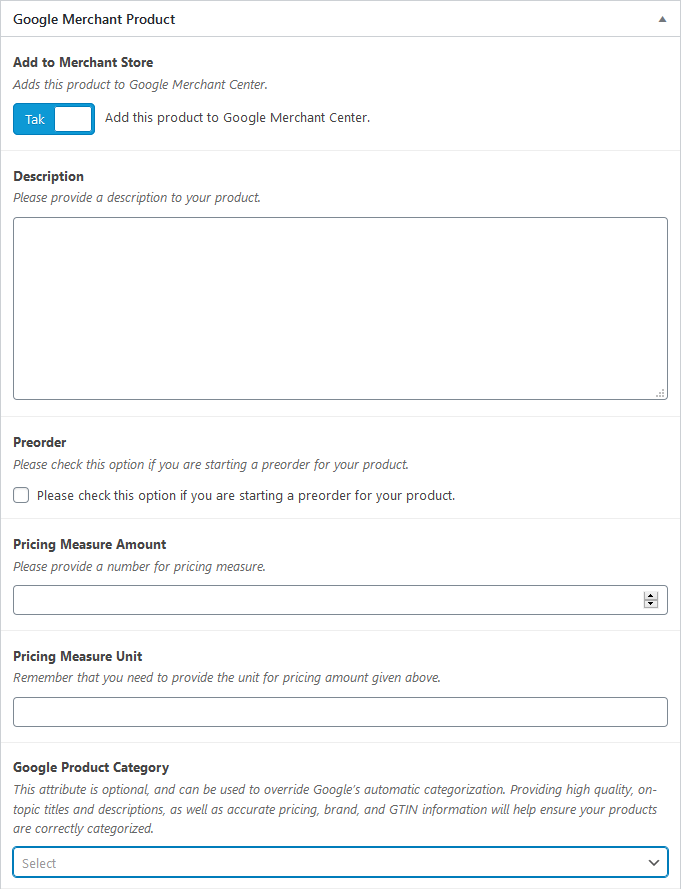 8. Verify your website URL (Business Information -> Website -> HTML tag).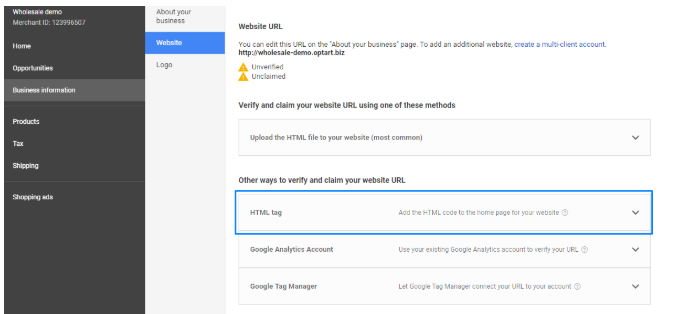 9. Copy the meta tag.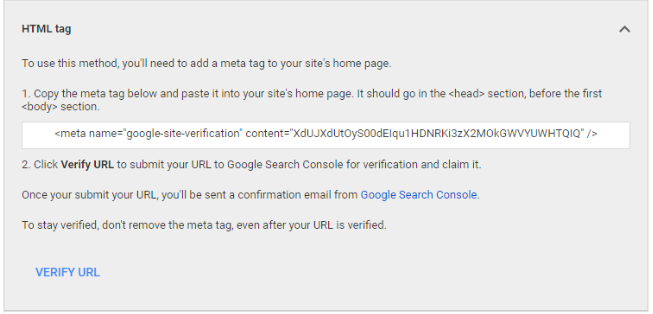 10. Paste it into plugin's option page, update settings and click "Verify URL" button on your Merchant Account.

11. Feed is generated and sent to FTP server every hour. You can download uploaded xml file and check the status of processing the feed on your merchant account.

12. Products are listed in Products -> List section.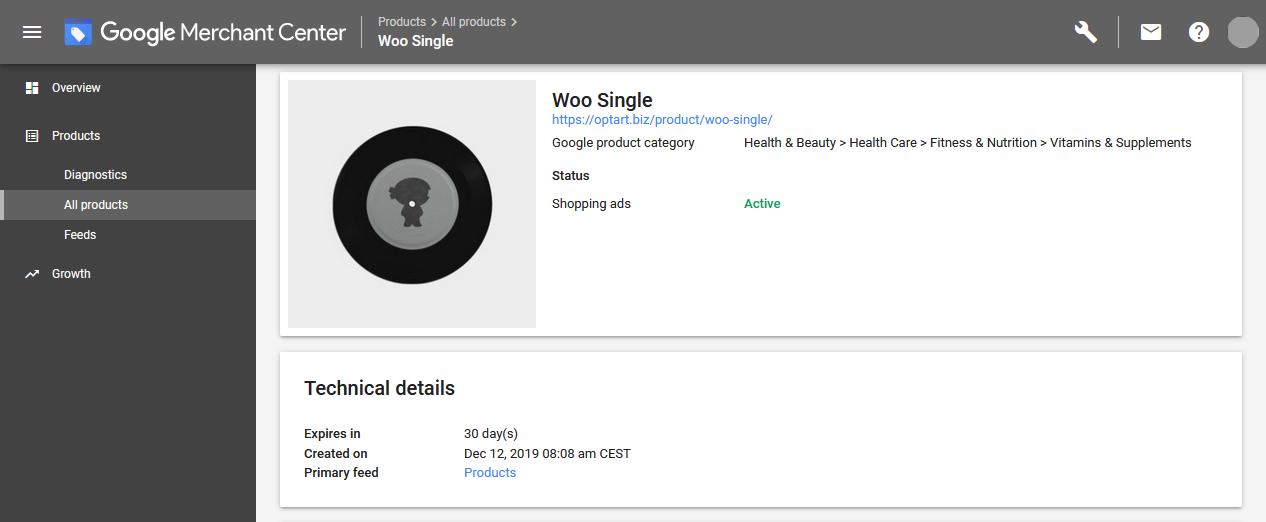 You can now specify how often (in hours) you want to send products' feed to Google servers.




* 1.0.13 - 2019-05-15
    * Fix: Fatal error when generating XML file in specific situations

* 1.0.12 - 2019-03-21
    * Replace JSON configuration with native PHP one

* 1.0.11 - 2019-03-09
    * Fix: Properly use main product image in export file

* 1.0.10 - 2019-02-21
    * Fix: Add items to Google Merchant by default (as expected from default_value in the product options)

* 1.0.9 - 2019-01-18
    * Added weight options to settings page

* 1.0.8 - 2019-01-15
    * Added shipping_weight parameter to sent XML file

* 1.0.7 - 2019-01-09
    * Eliminated invalid variable bug

* 1.0.6 - 2019-01-03
    * Eliminated invalid " " character caused by HTML description format

* 1.0.5 - 2018-12-27
    * Changed settings options visibility to admin only

* 1.0.4 - 2018-12-15
    * Added frequency option

* 1.0.3 - 2018-08-17
    * Made site verification by html tag optional

* 1.0.2 - 2018-08-16
    * Fixed cron event not created

* 1.0.1 - 2018-08-13
    * Fixed not showing up settings' fields

* 1.0.0 - 2018-07-30
    * Initial version

Source